Bottle Shaped LED Fireworks Bulb
Product Description
Bottle Shaped LED Fireworks Bulb is suitable for decorating your house comforting and relaxing as it gives out bright and comfortable light that have a great influence on human feeling, which is the reason why lighting is really taken as an important consideration in decorating house. Bottle Shaped LED Fireworks Bulb can be widely used in such as exhibition, shopping center, office, Christmas celebration or Thanksgiving Day and so on. Its ability in building atmosphere of warm and relaxing is without rival as a decorative light. Bottle Shaped LED Fireworks Bulb suits for any decorative application that accepts G30, G25, or G40 bulb types with E26/E27 bases.
Also, Bottle Shaped LED Fireworks Bulb saves about 80% energy compared with the incandescent bulb of the same illuminating effect. And led light bulbs are much more environment friendly than conventional or halogen light in generating heat and service life. What's more, it can start instantly without flashing.
Bottle Shaped LED Fireworks Bulb Features:
1. Long service life,Low heat and power consumption, best energy saving, safe and efficient.
2. Environmental friendly, no UV and IR radiation and does not contain lead, mercury and other pollution elements.
3. Designed to fit standard fittings, easy to install.

detailed parameters


Type: LED Edison Fireworks Light Bulb



Power: 1.5-3W



Voltage: AC220V-240V/AC120V/AC85-265V



Base: E27/E14



Version: clear



LED type: DIP 47PCS



Beam angle: 360°



CRI:>80



PF: dimmable PF>0.85; non-dimmable PF>0.4



Certificate: CE/ROHS/ETL
Product Details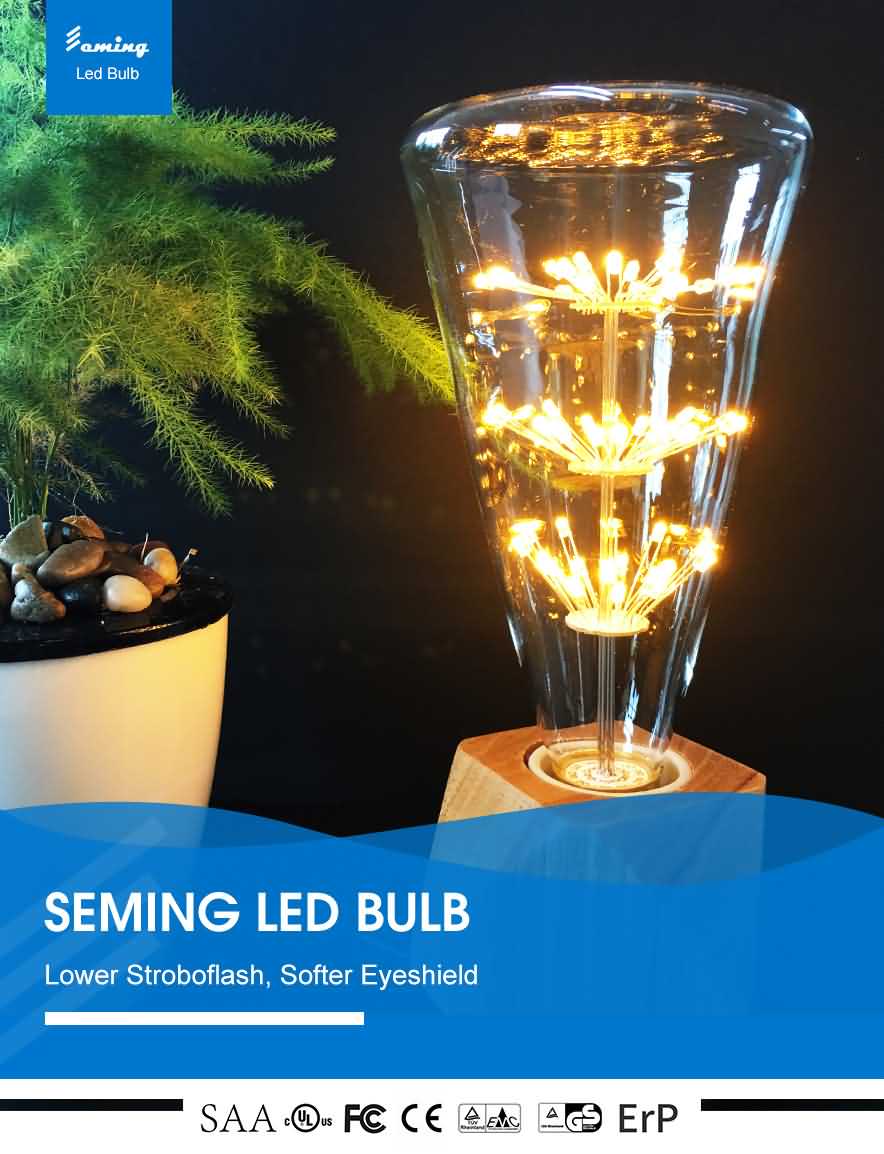 SPECIFICATION