As an energy-saving LED manufacturer, Seming Lighting has an extensive production base featuring an automatic SMT line workshop, ballast workshop, panel lights, ceiling lamps and T8 lamps assembly workshop, LED light assembly workshop, automatic spraying, assembly and packaging production line, and automatic light source production line and assembly workshop. We have an annual production capacity of 150 million energy-saving lamps and 50 million sets of LED lamps.
At Seming Lighting, we meet all ISO9001 standards for the production process and finished products, and we have implemented strict quality control over our LED product inspection.
The SMT line workshops includes JUKI automatic printing presses from Japan.
SMT line workshop

JUKI automatic printing presses automatically and precisely install LED chips on the driver board

The installed driver board is heated to high temperatures by reflow oven to power the driver board

Inspection of any short circuits of the light source board
Ballast Assembly Workshop
The ballast workshop is where we assemble LED drivers
Ballast assembly workshop

Staff install components on the driver board

Using wave soldering oven to weld all components on the installed LED driver board

Checking short circuits for the assembled driver board so each line is properly lighted
The LED assembly workshop guarantees efficient production.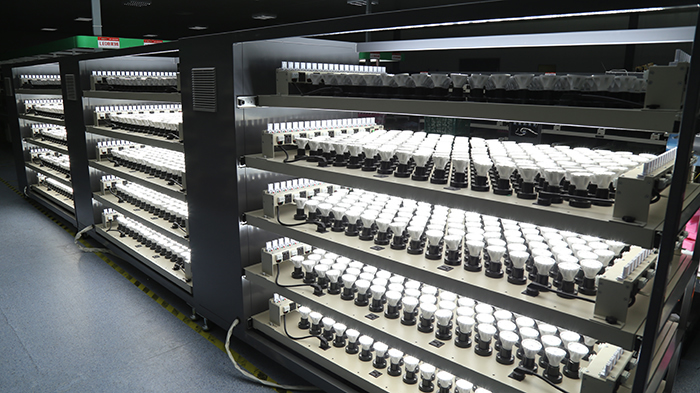 LED lamp aging detection checks the product's quality and stability with high and low voltages over five hours.
Panel Light Assembly Line Workshop
This workshop is where we assemble panel lights, ceiling lamps, brackets and T8 lamps. Our monthly production capacity is 40-50 million sets.
Panel light assembly workshop

Testing the products' power capacity, equal coloring, and no flickering

Checking the quality of the final product

Product packaging
Energy-Saving Light Source Production Line & Workshop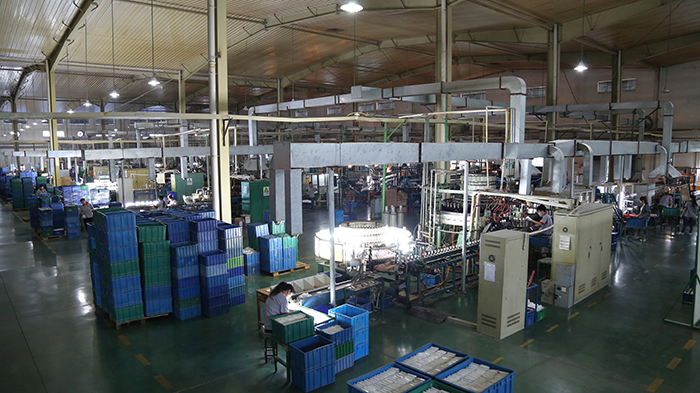 Energy-Saving Light Workshop
Our workshop for energy-saving lights has a monthly production capacity of about 380-400 million sets of light bulbs, developed together with Philips.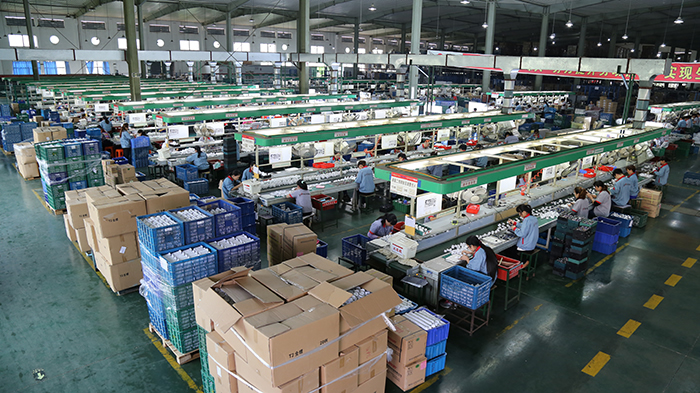 In this line, plastic powder is sprayed on products' surfaces uniformly and automatically. Each of these processes pass ISO9001:2008 international quality system certification.