Industrial lighting fixtures are employed in virtually every type of industrial application, whether it be steel mills, electronic assemblies, forging operations, machine shops, or warehouses. Light takes on all kinds of tasks in industry and trade. It prevents accidents when working with machines or in production lines and makes precise work possible. LED thus make a valuable contribution to safety and quality. And that's not all: the robust, high-quality lighting solutions are reliable even under extreme production conditions. A well-designed lighting system makes an important contribution to the success of an industrial facility.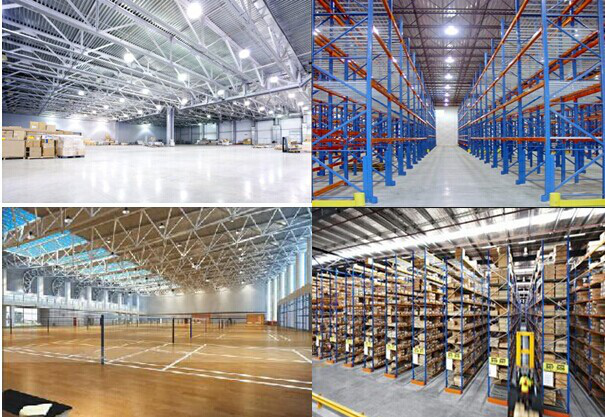 Industrial lighting can be categorized into low bay and high bay applications. These high bay or low bay spaces are typically seen in large indoor facilities of factories, warehouses, large retail stores, athletic facilities or gymnasiums, etc. Low bay lighting is used to provide adequate vertical illumination for spaces with mounting heights that are lower than about 20 feets. There are many led lights good of low lighting, such as UFO shaped lamp, high power bulb and T8 tube lamp, etc. They are suitable for applications in warehouses, assembly plants, material handling, maintenance, manufacturing, inspection, and other sectors where maintenance and energy-efficient light sources are essential .The High bay luminaires, nevertheless, are typically used in applications with mounting heights that are higher than 20 feet. High bay luminaires can also be employed at lower mounting heights to create light distributions that vary from narrow to wide, based on the application and the requirement of vertical illumination. Floodlight fixtures are used in a number of industrial applications and various tough environments, including but not limited to military applications, onboard ships, assembly plants, power plants, oil refineries, and petrochemical plants.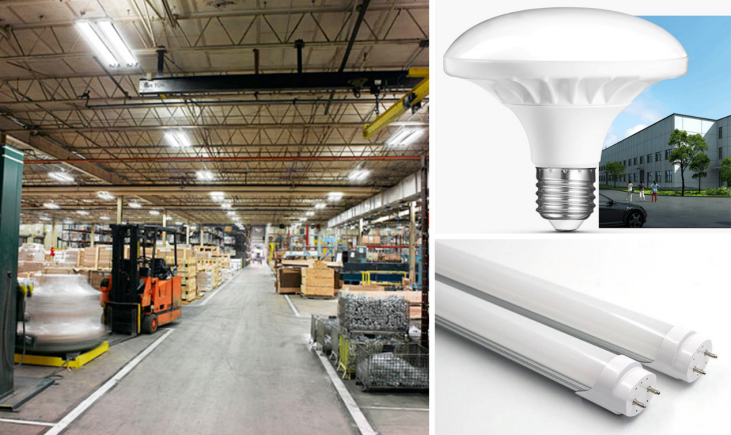 To remain strong in industry, you need to consider not only quality but also need to scrutinize costs in every process. Lighting can account for up to 80% of a warehouse's energy bill, so it must be as efficient and cost-effective as possible. Longer-lasting and energy-efficient LED lighting from SeMing Electronic can have an enormous impact on your bottom line, reducing operational costs through reduced downtime and lower energy consumption, keeping your employees safer during the work, and improving productivity.